Fire Service Manuals - Volume 2: Fire Service Operations
The Office of the Chief Fire and Rescue Adviser (CFRA) was established in October 2007, following the appointment of the first Chief Fire and Rescue Adviser, Sir Ken Knight. The CFRA has replaced what was formerly HM Fire Service Inspectorate.
Fire Service Manuals: Volume 2 - PDF pack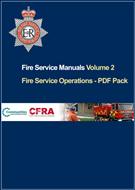 Save 20% with this PDF pack - containing a complete set of downloadable Fire Service Manuals for Volume 2: Fire Service Operations.
Available formats:
Incident Command - 3rd Edition (2008)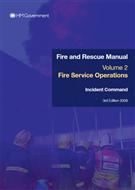 Incident command systems are vital for managing risk within fire brigades. This new and updated edition of 'Incident Command: Fire and Rescue Manual - Volume 2: Fire Service Operations' develops the subject, particularly in the area of dynamic risk assessment and command competence.
Available formats:
Safe Work at Height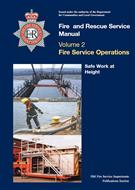 This edition gives guidance on legislation relevant to work at height and identifies good practice, which supports safe systems of work. The guidance is for use by fire and rescue services for planning operational service delivery and training.
Available formats:
Acetylene Cylinder Incidents and Natural Gas Incidents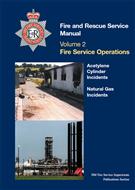 This edition provides guidance on dealing with cylinder incidents involving dissolved acetylene cylinders and incidents involving natural gas. Acetylene is a highly flammable compund, which makes it unique amongst industrial gases in general use as it can decompose to constituent elements if exposed to extreme heat or shock.
Available formats:
Safe Working Near, On or In Water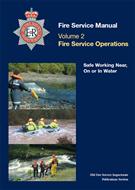 This edition highlights the common hazards and risks that brigades need to address at operational incidents involving water. It is not designed as a replacement for specific risk assessments or operational procedures that Brigades are required to carry out in order to comply with their duties under health and safety legislation.
Available formats:
Petrochemical Incidents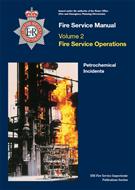 This edition deals specifically with the dangers that can arise when dealing with petrochemical fires and gives readers the background knowledge needed. The text is supported in the publication with visual information, both in the form of pictures and charts.
Available formats:
Aircraft Incidents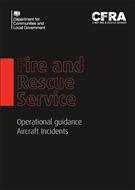 The Fire and Rescue Service Operational Guidance - Aircraft Incidents provides a consistent approach that forms the basis for common operational practices. It supports interoperability between fire and rescue services, other emergency responders, the aviation industry and other groups.
Available formats:
Marine Incidents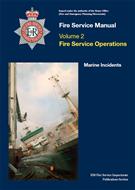 In order to fight fires on ships, it is vital that firefighters understand some of the principles of ship construction in general and the principal types of ship they are likely to encounter...
Available formats:
Firefighting Foam (Operational)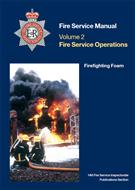 This edition deals with the production of foam, categories of fires and foams, application rates and the operational use of foam. Specific practical scenarios are also discussed.
Available formats: