Management of Value (MoV®)
Book
Language:

English

Format:

paperback

Author:

AXELOS

Publisher:

TSO (The Stationery Office)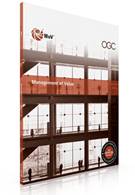 Management of Value Management (MoV®) is part of the Global Best Practice suite of publications, which helps organizations and individuals manage their projects, programmes and services consistently and effectively. It is important to note that MoV is as relevant for improving operational efficiency, as it is for portfolios, programmes and projects.
Individuals and organizations, in both public and private sectors, are increasingly trying to do achieve more, with less resource. This publication for senior management and programme, project, change and risk managers, will help to protect the quality of outputs, and demonstrate the value of decisions taken.
MoV complements Portfolio, Programme and Project Offices (P3O®),PRINCE2®, Managing Successful Programmes (MSP®), Management of Risk (M_o_R®) and Management of Portfolios (MoP®) by focusing on maximizing value through efficiency, effectiveness and economy. It acknowledges that value is subjective and offers guidance to balance stakeholders' needs and business priorities.
Key benefits
Provides guidance on key principles, processes, techniques and approaches for all business environments

Advises on how to embed MoV into an organization, and assess and improve existing MoV approaches

Demonstrates how MoV can lead to more efficient delivery, more effective use of resources, improved performance of products and services, and maximized return on investment

Helps measure and audit value to prove that it has been achieved
This publication is the manual from which the syllabus and the examinations are set and supports the MoV qualification.
Alternative formats
Find similar publications here: