Joint Select Committees
Show me:
Draft Communications Bill - Report
HL 169-I/HC 876-I, 2001-02
Author:

Joint Committee on the Draft Communications Bill

Publisher:

TSO (The Stationery Office)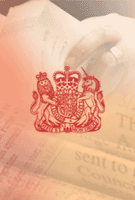 The Committee supports the broad purposes of the draft Bill, but believes its recommendations would make the bill a better document, and ensure more focused and constructive consideration of the final bill in its passage through Parliament.
It makes 148 recommendations under the broad headings: the framework for the new regulator, OFCOM; economic regulation; media ownership; content regulation. The media ownership elements have attracted much advance attention, and the Committee recommends that restrictions on non-European Economic Area ownership of broadcasting licences should not take place until after a review by OFCOM.