Essential skills for IT leaders in times of change
March 2021
By Daniel Breston, Service Management Consultant
Cast your mind back before March 2020 - the leadership in your organization probably felt that IT was:
not contributing to the organizational value

costly and slow to respond

better serving the business if outsourced

not being complicit in attracting and retaining staff or customers

rarely deeming its budget as enough

hardly ever on time with initiatives
Read more...
Then the pandemic came. Did you believe that IT could:
move your business online, fast?

help you adapt your technology to new ways of working?

safely help your organization's transition to working remotely?

create innovative services that attracted new customers and satisfied current ones?

aided staff to feel mentally and physically safe while working?
Looking ahead, would you like this way of leading in IT to be your IT leadership blueprint of the future? If so, welcome to the digital age!
What has changed?
Leadership's attitude and behaviour! The pandemic forced IT to have consensus. You may not have agreed with what was needed, but you all knew that something had to change quickly if you were to remain in business.
So, why not let IT continue to show what they are truly capable of? IT has shown that it can respond fast and find solutions.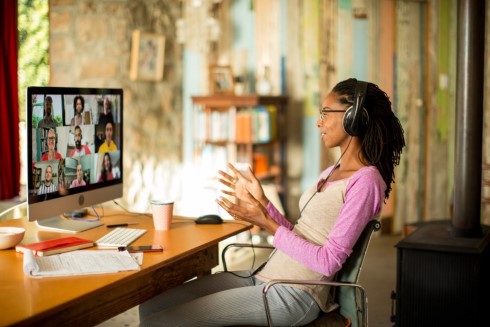 Our leadership knowledge and skills have contributed to enabling rapid IT solutions for business continuation in these changing times.
What have we learnt so far?
Leaders must:
model the new attitude of collaboration

create an operating model that encourages innovation effort

be as involved in Agile/DevOps/ITIL® 4 as needed and do not rely on a single framework

obtain outside support (vendors, coaches, business simulation games) to illustrate the current behavioural issues and how they must be changed

move to agile budgeting as well as agile technology continue to remove obstacles
Post March 2020, you have valued effort, you have tried new ways to obtain business resilience and sustainability, and you have funded new technology that was not in your budget plan. Today, you have agility towards flexible outcomes and have made your business a 'people-first business' instead of focusing on processes.
What skills do we need in IT leadership?
To adapt to the current and future IT changes in your organization as a leader you have to:
become a servant-leader (to coach and guide instead of command and control)

learn what Agile/DevOps/ITIL 4 really means - practices, values and principles

visualize the value in your streams of work while seeing the roadblocks

introduce agreed-upon guidelines with real-time metrics to help everyone understand their contribution (even suppliers)

create collaboration and learning centres where people can easily share tips, tricks and technology tools

move to the cloud as soon as possible - not just lift and shift (it brings little benefit), but re-architect your applications to utilize cloud services fully

never go back to long-term plans that are difficult to change or achieve when the world is changing so quickly and often

say 'I don't know but let's learn together'

allow customers to feedback often, and to someone who will respond
Final thoughts
The world is now digital and connected. Restaurants offer online cooking courses, movies are seen on different devices, shopping is a virtual experience...digital entails changing the way you do things and not just joining the social media or connectivity of the internet. Enjoy the rewards!
About the author
Daniel is an independent Service Management Consultant, Coach, and Author with over 40 years' experience in the fields of IT operations, ITSM, and business management.
...Read more about the author
His years spent as an international CIO and IT director have provided him with a wealth of knowledge in IT best practices and beliefs including DevOps, Lean, and Agile; enabling him to help organizations create better and safer products and services.
With a life-long focus on Attitude, Behaviour, and Culture, Daniel is able to coach management teams in creating a happier, healthier, and more productive workforce, serving more satisfied customers.
Related titles
ITIL 4: Strategic Leader: Core Guidance and Practice Guides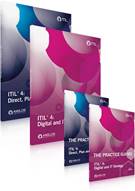 The ITIL 4 Strategic Leader: The Practice Guides includes all official examinable practices aligned with all ITIL 4 Strategic Leader modules, including Direct, Plan and Improve and Digital and IT Strategy.
Available formats:
ITIL 4: Digital and IT Strategy: Core Guidance and Practice Guides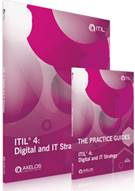 ITIL 4 Digital and IT Strategy: The Practice Guides includes all official examinable practices for the Digital and IT Strategy module.
Available formats:
ITIL 4: Direct, Plan and Improve: Core Guidance and Practice Guides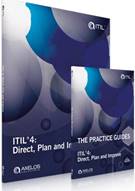 The ITIL 4: Direct, Plan and Improve book forms one publication of the Higher-Level guidance, following ITIL 4 Foundation.
Available formats: